IPScan NAC received 'Global Commercial SW Awards'
Created date
2019.03.18
Contents
'IPScan NAC' was awarded by the Ministry of Science and ICT Minister for '4th Global Commercial SW Awards' held on September 7, 2018 in Korea. It has been recognized for its excellent performance in the global market.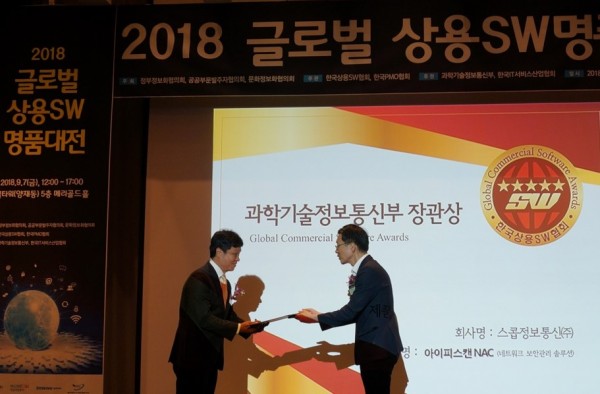 The 'Global Commercial SW Awards' is an event sponsored by the Science and ICT Departmentin order to encourage and contribute to the work that has contributed greatly to the development of the Korean SW industry.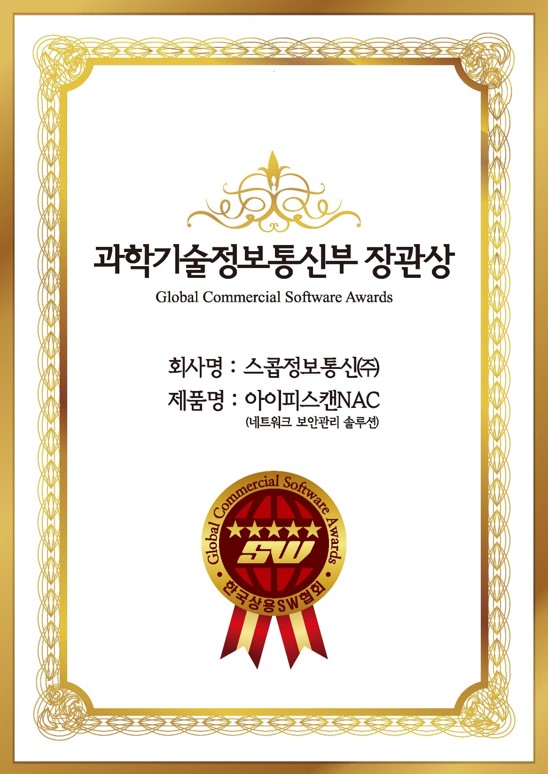 President Kim Chan-woo said, " ViaScope Inc.will further strengthen its R&D and domestic and overseas business capabilities and grow into a leading network security software company in Korea."