ViaScope @ 2018 CommunicAsia in Singapore.
Created date
2019.03.18
Contents
ViaScope Inc. participated in the "Communic Asia 2018" held in Marina Bay Sands, Singapore from 26-29 June 2018. At this exhibition, we promoted 'ViaScope SmartIP', a Network Access Control solution for Southeast Asian markets.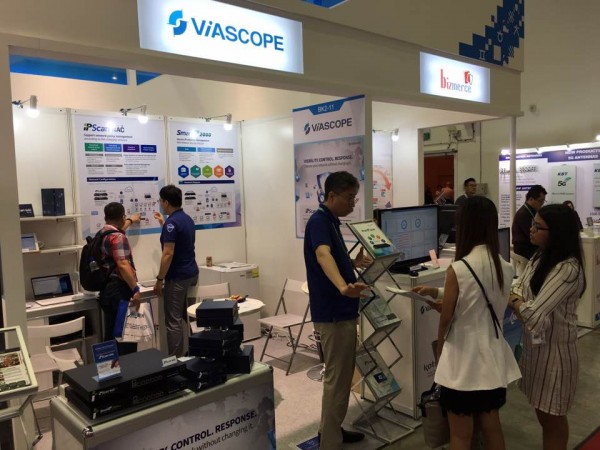 The "Singapore Information and Communication Expo", which celebrates its 29th anniversary this year, is the 4th information and communication exposition in the world together with CES, CeBIT and GITEX. This event is the largest information and communication event in the Asia-Pacific region, and it is a place to understand industry trends related to new technologies such as communication, mobile, network and solution.