ViaScope @ Japan's largest security exhibition INTEROP Tokyo 2017.
Created date
2019.03.18
Contents
ViaScope Inc. participated in Interop Tokyo 2017 held in Tokyo from June 7 to 9, 2017 for three days.
And Showcased Network Access Control (NAC).IP management solution 'ViaScope SmartIP'.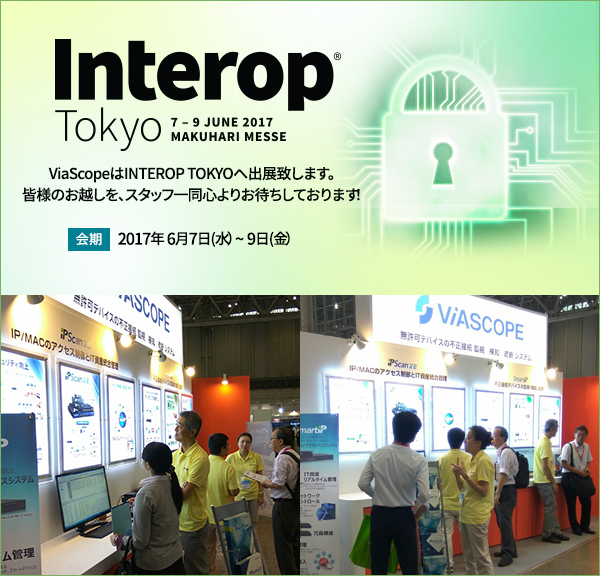 ViaScope Inc. is the 'ShowNet' sponsor of this event, allowing them to manage and control devices connected to the entire network and experience them directly. 'ShowNet' is a special project of 'Interop Tokyo'. It has installed internet network in the exhibition hall with products and services provided by exhibitors, and over 400 engineers designed, constructed and operated the network during the exhibition. Demonstration is a project that provides verification and experience of various products and interoperability.