Received 'SW Industry Development Achievement'
Created date
2019.03.18
Contents
ViaScope Inc. President Kim Chan-woo was awarded the prime minister award on November 30, 2015 for his contribution to the development of the software industry and the enactment of national prestige at the ceremony for the 16th Software Industry Day.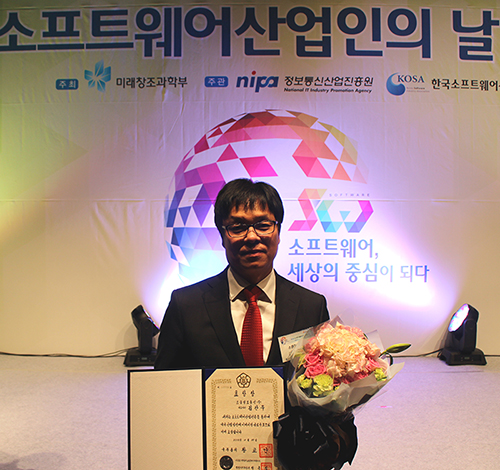 ViaScope Inc. has been recognized by the Korean government for information security technologies such as IP resource management solutions and network access control solutions.
ViaScope Inc. strives to develop overseas markets, contributing to the acquisition of more than 1,000 clients in 20 countries, the development of the SW industry, and the enhancement of national prestige.
The event, organized by the Korea Ministry of Science, ICT and Future Planning Department, was organized to recognize and honor those who have contributed to the advancement of technology and industrial revitalization in order to promote morale and motivation of software industry.